INTERACTIVE DRAWING THERAPY
IDT
Interactive Drawing Therapy is something I came across when our 5 year old at the time was unwell. It inspired me and reminded me how we all have such wisdom within ourselves. I am keen to continue these courses as creative self development and to practice it in local communities, complimentary to my copywriting career.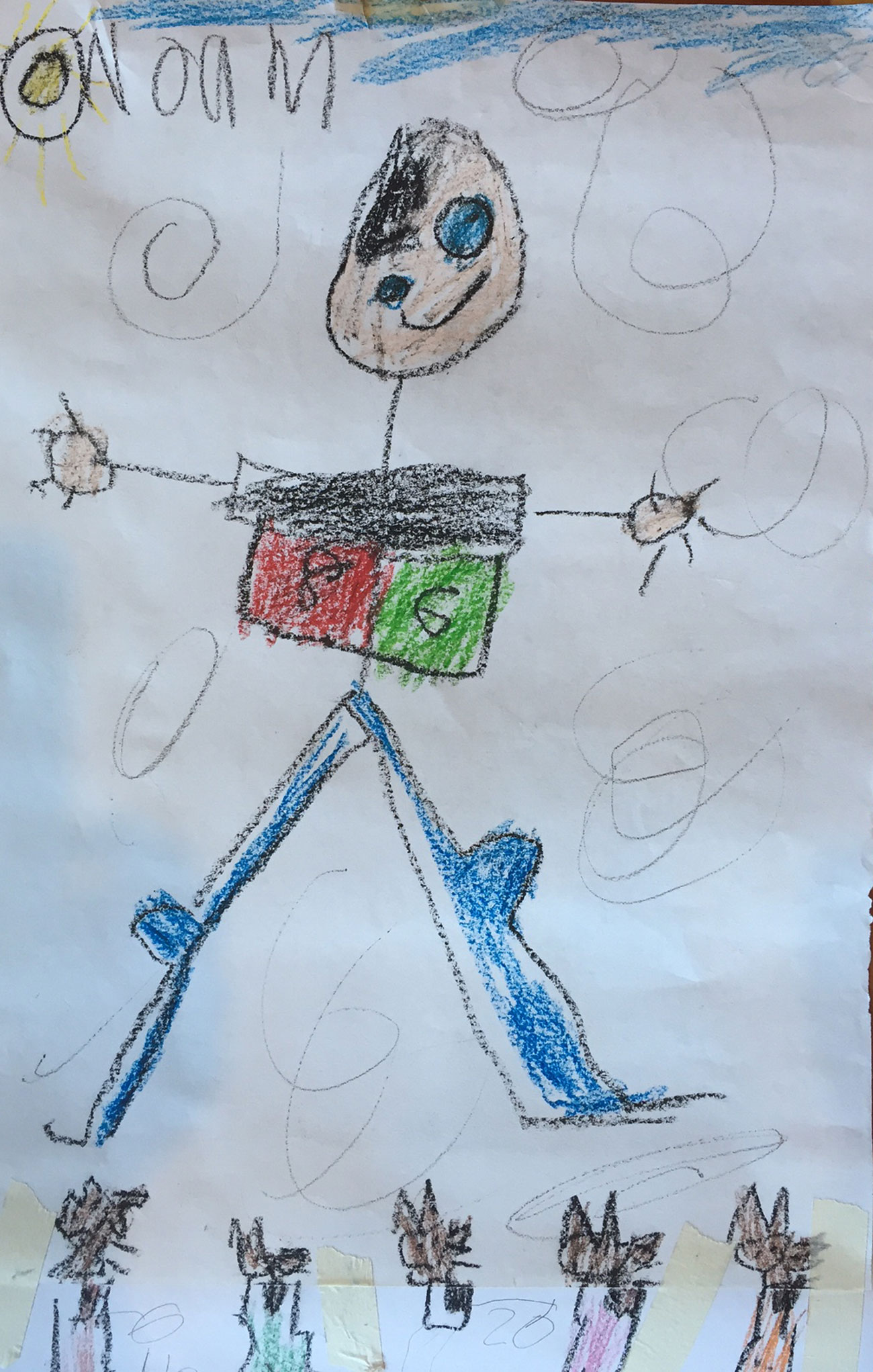 This is our son's first IDT drawing. After beginning with a practitioner I continued his drawings at home, after which I decided to complete the IDT Foundation Course.
I continue to do sessions with both our kids, friends looking for careers changes, family going through tough times. It is a safe tool that simply lets each person put on paper where they are at, for themselves and no one else.